Benefits of Having High Output Alternators
When you have an alternator, you're turning mechanical energy into electrical power. However, a typical alternator runs out of juice very quickly. If you have a powerful car, you'll need an alternator with high output to help you get the most out of your vehicle. Here are some of the benefits of high-output alternators.
Long-Lasting Battery.
If you have a high-performance vehicle or it's running so many things at once, that's a recipe for your battery going out much quicker than you anticipated. When getting Tucson alternators, make sure to buy the high-output version to help you with more demanding tasks.

A normal alternator undercharges the car, which results in getting a dead battery. When you have an offroad vehicle, it needs high-voltage headlights and other accessories that could put more stress on the battery with daily use.

When you increase the overload on an alternator, it's easy to drain the power. However, a high output alternator can handle the voltage needed to go through different scenarios.
Supports Your Car Audio Systems.
For people that enjoy having the best audio systems, it's better to have a great stereo in your vehicle. However, those watts of power put a big dent in your car's alternator juice. Consider buying a high output to handle those new amps you have in your vehicle.

Every 100 watts of audio needs 16 amps of power. If you use a stock alternator, your battery won't last long because it doesn't have the endurance to handle your audio upgrade. Installing a high-output alternator helps you support your heavy-duty system or other demanding applications to your car.
More Efficient.
If you're someone who runs a business from a vehicle or needs it for medical work, a high-output alternator comes in handy. You put a lot of stress on your battery by going back and forth between places. You may need to constantly replace your regular alternator because you're always pushing it to the edge.

However, a high output alternator will save you money in the long term by getting more out of it. Not to mention, it'll save you time from getting the multiple alternators installed when you may need to work an important gig.
Whether you're going on an off road trip, use a work vehicle, or have an extreme audio system, a high powered generator helps you keep the lights on the car.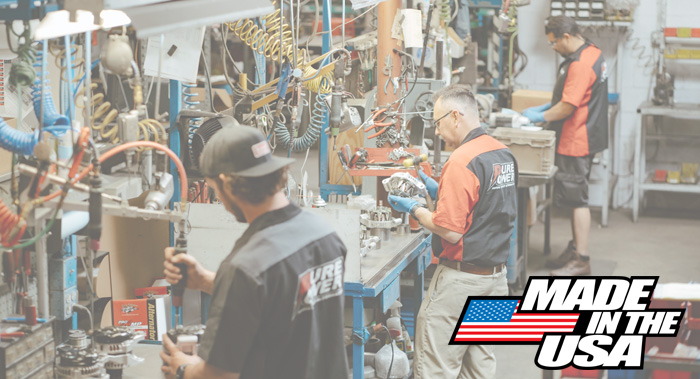 NEED HELP? CALL US 1-520-622-7395

M-F 8-5 / SAT. 9-2


FAST SHIPPING
Orders placed by 2pm EAST will be processed same day