Tips to Help You Choose a Quality Alternator
Get a quality alternator to help you keep your car running. Without having this machine in your vehicle, your battery won't keep an electrical charge. Also, it pumps in some extra juice to help it evenly distribute power throughout the main parts of your vehicle. Here are some tips to help you choose a quality alternator.
Check the Part Number
One of the first things you need to know about an alternator is the part number. You might have a guide for alternators and need to understand if the number fits the car model. You don't want to put yourself in an awkward space where the alternator doesn't suit the vehicle.
Speak to a local mechanic familiar with alternators and your type of vehicle. They can help you verify if the alternator would be a waste trying to install. Additionally, they can advise you on standard and high-output alternators that would suit your car the best.
Know the Amperage You Need
Another factor to consider is the amperage you need for the vehicle. If you have a car without a new stereo system, off-road items, or emergency lights, you don't have to worry about the amperage. Everything that you have from a stock alternator can help your car function.
However, things get complicated when you put in new amps, subwoofers, and lights that demand a lot of power to keep your car running well. Get a high-amp alternator to help you get the right juice needed for the output.
Be clear on what you need to prevent flickering lights or a dead engine.
Get A Warranty
Always get some warranty on the alternator. You never know if you get a defective one or the installation process shorts it out. Get this good measure to help you find a better alternative and not put a hole in your pocket.
You want a guarantee that you won't get low-balled into something that wasn't your fault. Get the best warranty possible because you might find yourself in a situation where the alternator goes out years before the end of its life expectancy.
Buy From a Reputable Dealer
It's convenient to buy from a friend who repairs cars on the side. However, you want to get an alternator from a reputable dealer. Search for a place in-person or a well-respected source online to find you the exact alternator you need for your vehicle.
Purchase the ideal alternator to help you keep your car running smoothly for years to come.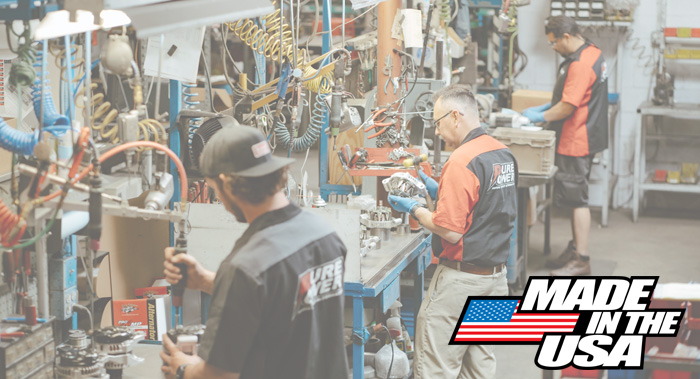 NEED HELP? CALL US 1-520-622-7395

M-F 8-5 / SAT. 9-2


FAST SHIPPING
Orders placed by 2pm EAST will be processed same day