Who Needs High Output Alternators?
Are you wondering whether you actually need a high-output alternator or not?
Upgrading to a high output alternator is usually a tricky decision to make. It comes with responsibilities like choosing the right amperage and material that fulfills your car's energy needs.
While most vehicles come with factory alternators that provide sufficient amperage to cover basic functions, these might not always be enough. If you have often faced issues like dim lights, overheated battery, or repeated visits to the mechanic, it's time to switch to high output alternators.
Here's a list of people who can benefit by completely upgrading to a high-end alternative:
Those who require heavy-duty audio systems
Vehicles with large amplifiers and subwoofers naturally require more power to provide high-resolution audio. Usually, a high output alternator is required to meet any energy demand above 100 watts.
The best part about using high-end alternatives is that they do not damage the appliance even if their output capacity exceeds your device's energy needs.
For instance, a high output alternator with 500 A will only provide the required amps to your vehicle and save the remaining amps for emergency needs.
Those looking to upgrade their vehicle
A stock alternator provides sufficient amperage for the smooth functioning of any vehicle. However, the issue arises when the demand for energy rises and the supply fails to meet it.
This happens in cases where additional appliances or 'amp eaters' are attached to your car. It includes upgrades like seat heaters, electric windows, and a blasting air conditioner.
High output alternators are designed with heavy diodes to meet any additional power need of your vehicle.
Those who drive high-performance vehicles
Vehicles that are driven in a high-performance environment or ones with additional devices usually have higher energy needs. These include motorsports and off-road vehicles that often end up with dead batteries due to overloading.
People with emergency vehicles like a police van or an ambulance have higher energy needs. This is where high output alternators come into play as these fulfill the extra energy requirement.
Should you replace a damaged alternator or switch to a high output variant?
As previously discussed, a factory alternator can indeed meet the basic requirements of a vehicle. However, getting it replaced with another factory unit is a temporary solution that isn't efficient in the long run.
If an alternator fails to meet the energy needs of your vehicle, it can even damage the cables and batteries.
Thus, upgrading to a high-output alternator is a better use of your time and money.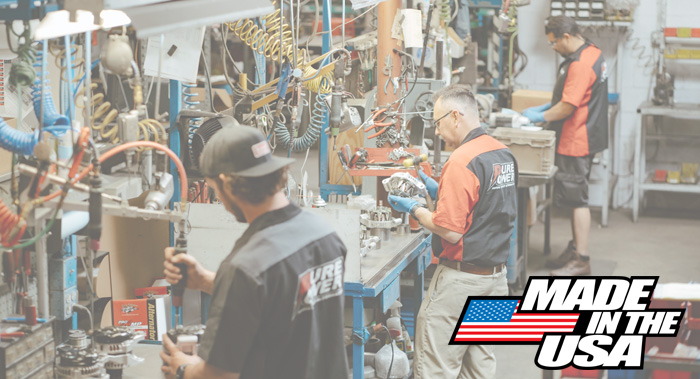 NEED HELP? CALL US 1-520-622-7395

M-F 8-5 / SAT. 9-2


FAST SHIPPING
Orders placed by 2pm EAST will be processed same day