Why Do You Need a High Output Alternator?
It takes time to get the ideal alternator to power up your vehicle. You want to pick something that suits your car for the long term in your personal and professional life. Think of it as an investment for peak car performance. Here are reasons why you should get a high output alternator.
Can Help You Save Money
A regular alternator can break down after a few years if you're constantly on the road or use some high-powered accessories. While it might be expensive to purchase this upfront, the benefit of buying one is more longevity.
The power passes more efficiently throughout your vehicle. As a result, you can have a smoother ride to make for a better driving experience. A high-output alternator can lessen the chance of undercharging your vehicle.
You don't have to worry about constantly repairing or finding another alternator. You get the most out of your money when you have a powerful alternator. Also, it'll save you a tow in case you run into an emergency.
Great for Your New Stereo System
Stereo systems require a lot of power. If you have a stock alternator, it may not last long when you have extreme audio. Remember, every 100 watts of audio output requires 16 amps of power.
The more powerful your audio system, the more you need a battery to stabilize your vehicle. When you have a heavy-duty alternator, it'll help you keep your vehicle performing optimally. You don't have to worry about your car turning off because it can't handle all of the extra juice that your speakers use.
Ride in style while your battery can keep everything on as you take long road trips.
Helps Power Demanding Vehicles
You don't need a high-output alternator if you have an everyday vehicle. However, you should get one with your off-road vehicle. These vehicles can go through dirt, snow, and other things that a regular car can't handle.
Some off-road vehicles come with a snowplow to help you clear the road while you're driving. Another reason to have a powerful alternator is for an emergency vehicle. You have extra juice to put a patient on life support or an IV to help them hydrate.
Also, police need to weed through traffic if they get calls. It can help them make a clear pathway to get to an emergency.
Having a high-energy generator can make your personal and work lifestyle more convenient.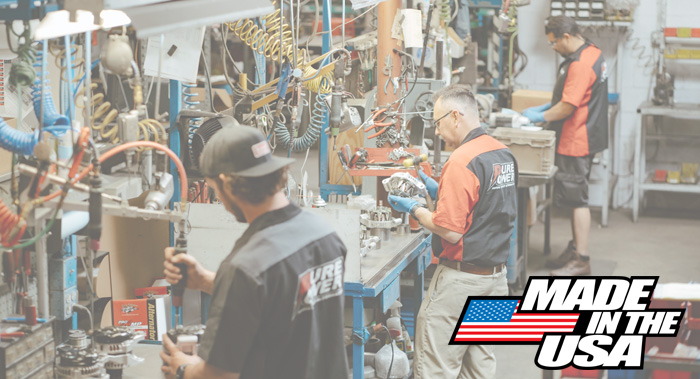 NEED HELP? CALL US 1-520-622-7395

M-F 8-5 / SAT. 9-2


FAST SHIPPING
Orders placed by 2pm EAST will be processed same day